WE ARE IN TOP 5 CHARTER COMPANIES
We were always proud by the way we maintain out boats and treat our customers. After we started to use EUMINIA we could compare our services to other charter companies. It always brings a smile to our faces when we see that our ranking is among top 5 charter companies in Croatia.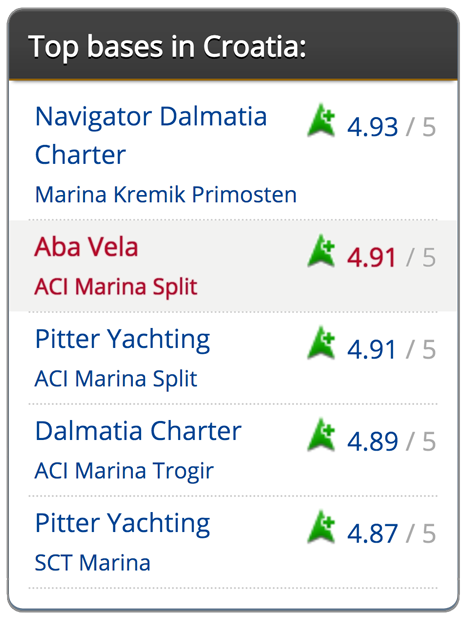 This is one of those moments when your hard work has been recognised. Historical data of our company on EUMINIA page shows that our ranking is not a statistical error, on the contrary it is a result of hard work and experience gained over 20 years in business.

Why would you trust reviews on our page? Because they are provided by EUMINIA.
WHAT IS EUMINIA?
These days online reviews are on every web site because they play a major role in customer decision making. But how reliable are they? People are sceptical about them but still book only those services that have decent reviews. It is well known that a large number of reviews are written by professionals who use tactics like lousy grammar in order to make them look authentic.
To prevent manipulation of the review system a German company EUMINIA developed a great way for collecting customer reviews. During the check-out procedure a customer is presented with a tablet that has EUMINIA app which records a customer's voice at the end of review. Voice analysis is used to check whether users has a distinct voice. Because of this feature it almost impossible for a charter company to manipulate customer review.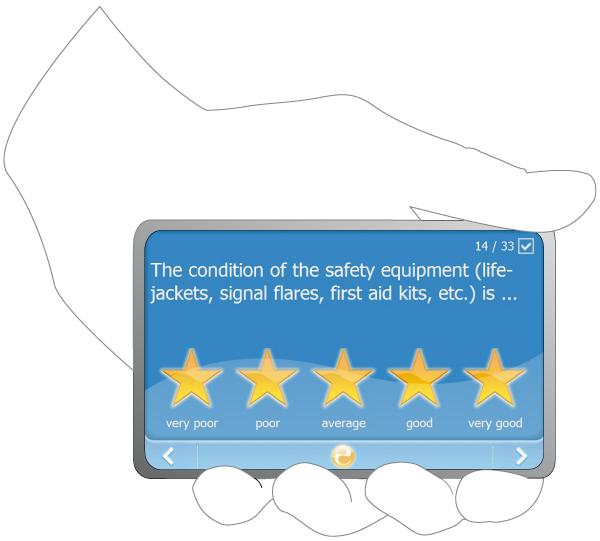 EUMINIA is used by many charter companies in different Mediterranean countries to evaluate thousands of boats. It enables both customers and agents to get authentic information about boats they are renting.