BORDERS ARE OPEN SINCE MAY 15th
After a long period of uncertainty we have some good news. EU tourists can now come to Croatia without any quarantine and rent the sailing boats. First clients are already on their boats.

It is necessary to follow these two simple rules in order to be able to pass the border:
1. Fully completed crew list must be created online and printed out. We use NauSYS as our booking system which is integrated with government e-CREW system. You will get a link from us which takes you to a web form where you need to fill out all the data fields. Failure to provide some data will jeopardise you passage through border controls.
2. Boarding pass that we send to our customers must also be printed out so it can be presented at the border.
Here is an official document (15/05/2020) stating these requirements. After entering Croatia you must also comply with instructions and recommendations for travellers entering Croatia (09/05/2020).
In order to protect foreign tourists and local population, Croatian institute of public health has given official guidelines for travelling agencies (10/05/2020), marinas and camps (11/05/2020) and also for hotels and renters (11/05/2020) and all of them apply to charter companies.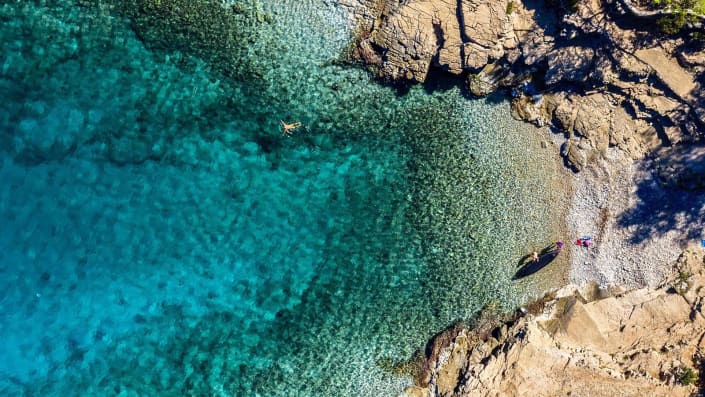 SO WHAT CAN YOU EXPECT WHEN SAILING IN CROATIA AT THIS MOMENT?
All the bays are now void of tourist presence and waiting for those early birds. All the docks, berths and anchorages on the Croatian islands are currently vacant and this might be one of the rare opportunities to experience Mediterranean coast unspoiled by touristic boom. Restaurant and bars are now opening while following all the health and safety guidelines.
IS IT REALLY SAFE?
Croatia was one of the first countries in Europe to enforce strong epidemic measures. University of Oxford study found that Croatia was the most rigorous with implementing measures of all the examined countries considering the actual number of infections. Thanks to a quick and strong response our curve was flattened rather quickly and number of active cases to this day is extremely low and in last few days number of new cases is zero.